2022 Best (FREE) No-log VPNs | Logging Policy Matters for Anonymity & Privacy
Vic Knott
2022.08.25
Online Privacy
VPN App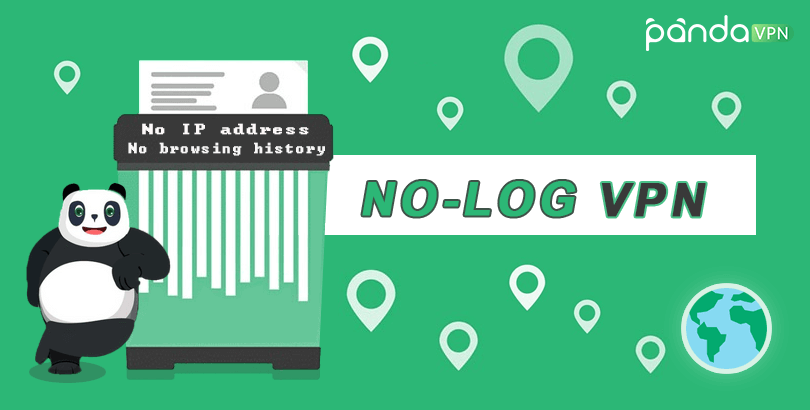 Many VPN users are seeking for or are suggested to get a trustworthy no-log VPN which doesn't keep their logs at all so that they can be truly anonymous and untraceable on the web.
In computing world, a log file refers to the one that keeps what events happen here on hardware or software. That said, when you run an operation system, operate an app or a service, all of your behaviors can be recorded by them if it's allowed and the act of log recording is usually called "logging".
Logging is an important thing for software development and marketing because it helps the team find route cause of any problem and method to fix it, monitor and understand the usage, etc. As to VPN logs, they generally make a record of events between servers. Since a VPN works by routing traffic through its well-configured servers, all data you send to and receive from the web will go though the target VPN server. Therefore, if a VPN has kept logs for all, the log file will cover more data than you might think.
Get No-log VPN for Mainstream Your Smart Devices
Privacy should be the first concern for both VPN provider and user. That's why a quality VPN must secure everyone's digital privacy and sticks to strict zero-logging policy.
PandaVPN adopts and performs no-logging policy from the very start. It promises not keeping any logs of user activity and connection. In other words, there's absolutely no logging for browsing history, traffic destination, data content, DNS queries, IP address, connection timestamp, session duration and so on. Better still, the account registration won't leave personal email address option a must-have, so there's no worrying about ads boom or email breach.
If you care about your net privacy when working with a VPN, please choose a privacy-friendly VPN without logs, just like PandaVPN. PandaVPN is currently available for Windows, macOS, iOS, Android, Linux, and Android TV. First-in-class encryption, accelerated yet unlimited 10Gbps server, plus multiple connection, this log-free VPN is a safe one you can trust. Download PandaVPN mod APK or package for other platforms right now. The first installation will deliver a free trial for new Android and iOS users.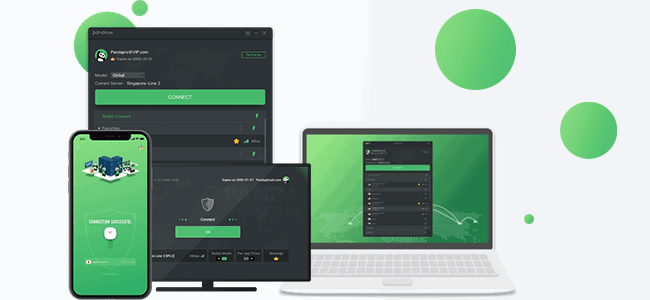 What do VPN Logs Contain?
We have to admit that some users just leverage VPN app to get around geo-blocking for free internet access while some mainly utilize this tool to hide IP address and encrypt data for better cyber security and privacy, avoiding being tracked by the ISPs, governments, network administrators, hackers and so forth.
Now, let's take a look at what data will the VPN logs include if it doesn't perform zero-logging policy:
– your IP address (which reveals your real physical location)
– the server location you've connected to
– the VPN protocol you've selected for connection
– your VPN connection time and duration
– your search and browsing history
– your connected apps or services during the VPN connection time
– things you upload and download on the web
– data usage in total
…
To sum up, the logs may contain logs for metadata, connection, and activity, which are enough to identify who you are, where you are from, what's your search habit, as well as the personal information you use online.
Why does a VPN Provider Keep User Logs?
For either of the following reasons, a VPN provider could choose to save your connection and activity logs and store the data locally.
– Due to continuous cost on server maintenance or the plan to make profit from users, many free VPNs are likely to gather valuable data from them via logs and make money by selling it to 3rd parties like advertising agencies or even potential criminals.
– Not only free VPNs, but also the free VPN trials or premium VPN services may gather certain logs to meet their different demands, say for user behavior analysis, bandwidth caps & connection speed limit, and so on.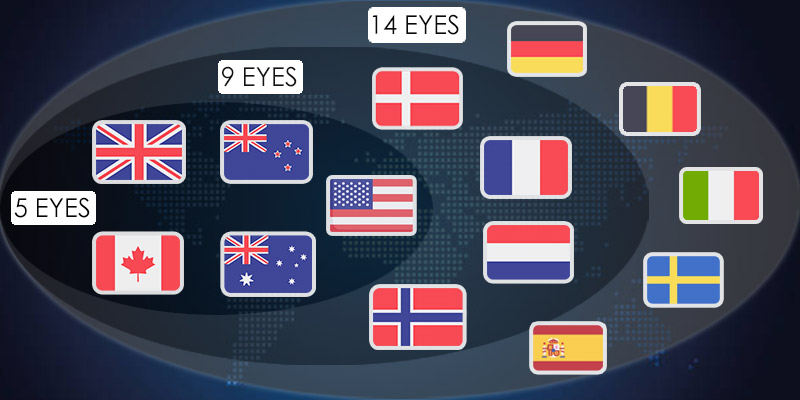 – Either in countries with heavy internet censorship or severe data retention law, or in member countries of any intelligence agencies like the 5-/9-/14-eye alliance, VPN providers are likely to be required by the government or related institutions to keep user logs and hand them over for surveillance.
– All VPNs have their data centers to store data as they'd like to whereas certain data centers would log data by themselves without clear logging policy to notify the service buyer.
Why You Need a No-log VPN? [4 Benefits Shared]
Logging nothing means a lot for a online privacy guardian. If you are quite new to this, check out what you can gain from a zero-log VPN.
1. Your real location and identity become invisible to all.
Your IP address is the unique ID number to connect between your device and the internet. It basically tells the world your ISP information and the exact location, hence tracing back to you online with your IP address is as easy as a pie.
2. Your browsing history & habit are hidden.
Changing IP address and encrypting the traffic will mask everything you search and browse at the same time. This way, you can not only stay anonymous, but also stop the tailored advertising from search engine, social media, etc.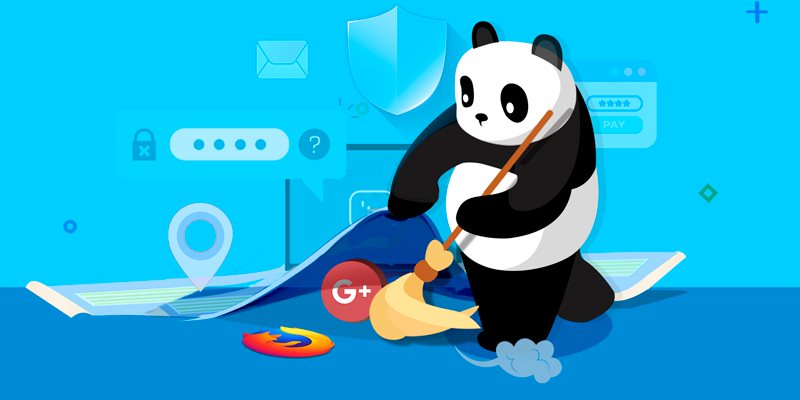 3. You are enabled to access internet freely, safely and privately.
VPNs feature sheltering one's cyber security when connecting to risky public Wi-Fi networks and still enabling users to circumvent any possible web access barriers. No matter you are disabled by your boss to visit social media and streaming sites or by the ISP for foreign web resources, you can bypass the content filtering easily with a VPN. Altering IP location is also helpful for enjoying the geo-based services in other server locations. Games, streaming services, dating apps, just to name a few.
4. No-log policy adds an extra layer to individual privacy
What if a VPN helps you get away from the track from ISP and other interested parties but logs your online movements by itself? If so, privacy protection is just an empty talk because nobody knows what the VPN provider will do with your data. Data breach of VPN user records is nothing unusual.
Log Policies of Top-searched VPNs
Considering many users asked logging related questions on Reddit or other communities, below key information about the hot no-log VPNs are gathered for your reference.
– Is NordVPN actually a no-log VPN?
NordVPN claims to have no logs on user activity online and its no-logging practices were audited by PricewaterhouseCoopers AG in 2021. Actually this big VPN company once suffered a server breach in 2018 and confirmed the data exposure next year. Hackers attacked one of its Finland servers and according to the official statement, it's the poor-configured data center from third-party that caused this breach. After the accident, NordVPN terminated the cooperation and checked all of other servers to avoid similar things to take place in the future.
In short, NordVPN now collects nothing concerning user activities but only keep the email address for connection and billing stuff.
– Does ExpressVPN have logs and be traced?
ExpressVPN is also a non-logging VPN app and claims never logging traffic or activity from users. Thus even with a shared IP address, users will not be tracked by other parties. According to its privacy policy, ExpressVPN only collects personal information including name and email for subscription management, and really minimal information on VPN usage for providing better service.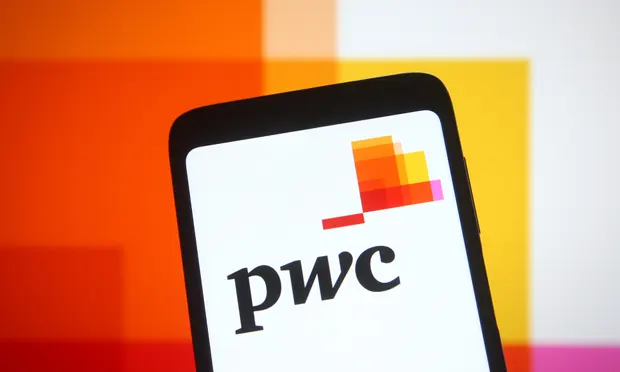 PwC also performed privacy audit for ExpressVPN in 2019, which makes it a proven "logless" VPN that's good for privacy.
– Does SurfShark have no-log policy?
Surfshark is another no logging practitioner. No logs of browsing, no connection logs kept, thus no prying eyes could access user's online journey and steal the personal information normally. Early in 2018, this firm asked Cure53 – an independent web security tester – to audit Surfshark's extensions for Firefox and Chrome and prove their high level of security. Email address, password, and billing information are collected, just like all other VPNs do. Besides, anonymous information such as crash reports, connection failures, and frequency of service use are saved for an ordinary app running.
FAQs
Q: Are all no-log VPNs trustworthy?
Many customers take finding a completely safe and private VPN a challenge, and that really is due to  many uncertain or uncontrollable factors behind the scenes. From millions of VPN users being involved in the data breach to news like "xx VPN helped FBI to track down a suspected internet stalker", advice for newbies is that do pick a reliable VPN carefully to reduce the possibility to be exposed.
Q: How to choose a good VPN without logs?
Firstly, you are suggested to pick a VPN based in a country from well data protection law and net freedom. Don't select the one from countries from known intelligence alliance and with severe control on VPN applications, like the US, UK, Canada, Australia, and China. Then, read the VPN's privacy policy page carefully to have an overall understanding on what information it will collect and not collect. Feel free to ask the tech support if it doesn't write something you care about. At last, check the reviews better from real users and whether there's any data breach case.
PandaVPN is a reliable VPN for popular mobile, computer and TVs. It's registered in Seychelles (a nation not in 14-eyes group, EU etc.) and has strict no-log policy to have users keep anonymous and untraceable as long as the VPN connection is made. 3000+ servers in 80 countries and 170 locations makes free web access an easy task, too.
Exercise your rights to privacy in digital age!
Get PandaVPN
7-day money-back guarantee