WhatsApp Banned/Not Working in Your State? Use WhatsApp VPN or Alternative Apps
Vic Knott
2022.09.24
How-to Guides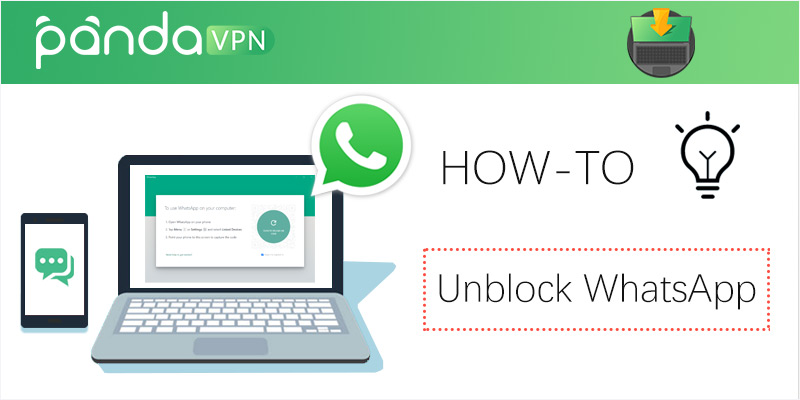 You have more than one way to unblock WhatsApp if WhatsApp is banned and not working in your area due to internet censorship.
WhatsApp proves itself to be the No.1 mobile messenger app and one of the most prevalent social networks across the world with up to 2.0 billion monthly active users, following simply after Facebook and YouTube, according to Statista's latest reports. This known centralized instant messaging app and VoIP service from Meta is born to be available for all users on the planet, however, due to political or other reasons, some governments decide to disallow their netizens to use it for a short sensitive period of time or just ban WhatsApp completely, with no signs to remove the restriction at all (such as China and the United Arab Emirates).
Not only national & international authorities, but also many other parties may consider carrying out similar internet censorship actions to limit the use of social media like WhatsApp to achieve their goals, like a number of schools, enterprises, libraries prohibit students, employees, and public network users to communicate or make free voice/audio call with WhatsApp.
How to Unblock WhatsApp Ban with VPN?
No matter you are located in any WhatsApp-banned states (e.g China, North Korea, UAE, Syria, and Qatar) or any other places where WhatsApp is out of your reach, the top choice to get the restriction around is to employ an IP spoofing tool like a VPN to hide the original IP and obtain another one to bypass IP-address-based blocking and filtering.
Here PandaVPN is recommended thanks to its simplicity, rich server regions (3000+ servers in 170+ locations), stable and accelerated connection speed, unlimited traffic and bandwidth, and advanced internal encryption methods.
PandaVPN currently supports mainstream Android, iOS, Windows, macOS, Linux, and Android TV. And a paid account by default permits 3 devices to be connected at the same time. So you are enabled to unblock WhatsApp Web on computer and unblock WhatsApp application on mobile phones simultaneously. Now you can get PandaVPN and follow the guide below to regain the ability to work with this go-to messaging program.
Step 1. Download and install PandaVPN on your device. You can free download the installing package of PandaVPN from this official site, attached GooglePlay or App Store address.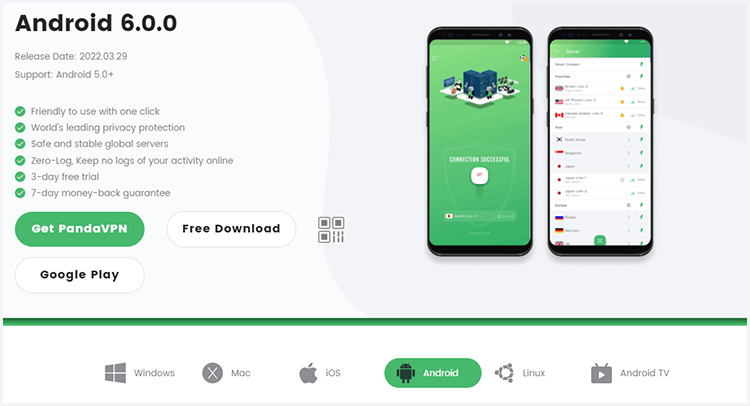 Step 2. Launch and log it in with your digital account and password you got during the purchase process. If you don't buy it yet, just give it a free trial on your Android or iOS phone because these two versions of PandaVPN are given a short time of free use.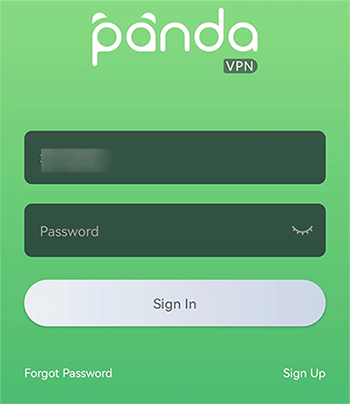 Step 3. Browse and choose a preferred server location to connect. You can pick any server outside the WhatsApp-banned countries as the target one from the server groups directly or search a nation or city name to one-click connect to it as you like.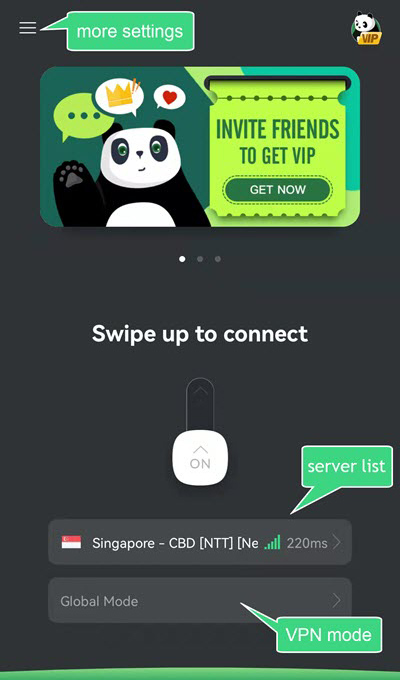 Step 4. Log WhatsApp in on your iOS/Android phone or visit WhatsApp Web to finish the sign-in by scanning QR code with mobile app (under Menu -> Settings -> Linked Devices). After that, you are free to use WhatsApp for encrypted communication at will. If you haven't installed WhatsApp yet, please get it from Google Play or App Store and then create a new account with your phone number.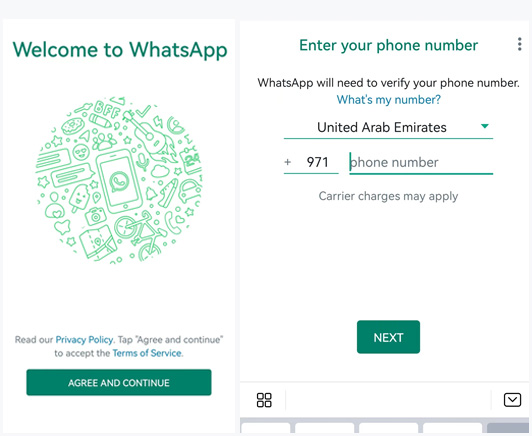 Other Benefits of Using PandaVPN
– Similarly, PandaVPN can help you unblock all of the other social media platforms and message tools like Twitter and Telegram, access any library of streaming services like American Netflix, visit filtered "improper" news/torrent/xx websites as well as enjoy all possible popular web services easily.
– PandaVPN does mask your IP address so that you can become anonymous online. Internet anonymity is near at hand.
– PandaVPN encrypts your browsing history, personal data, and other information to avoid being collected by governments, ISPs, advertisers, or even stolen by hidden hackers.
– Split tunneling feature is also available to allow you only run VPN with certain apps or websites.
Some WhatsApp Clone Apps & Download Link Shared
An interesting thing is, to solve the "WhatsApp is completely banned in some area" problem, tech geeks explore another way to work it out: creating WhatsApp alternative apps that work similarly and won't be killed by authorities. Here some most commonly used tools are picked. Considering there's no place for them on GooglePlay, their APK download links are also shared for your reference. Be attention that the download links are all collected from other sites, so we won't guarantee their safety and you take the risk by yourself.
Note: According to WhatsApp's official documents, all of those kinds of alternative apps are clone ones. Although they features transporting your WhatsApp chats, hiding message, Airplane mode, sharing file, Auto-play and so on and are often out of various web censorship, it's hard to tell whether it's really safe to use since they are all modified WhatsApp version developed by 3rd parties and still against WhatsApp's Terms of Service.
Countries Where WhatsApp Is Entirely or Partially Banned
WhatsApp is now available in about 190 countries worldwide, that said a few states still block the use of it. Let's get together to see who they are, along with many other hot searched nations.
Is WhatsApp Banned in China?
Yes, it's completely banned.
WhatsApp was primarily accepted in China (exactly the Mainland China). But since 2009, China has blocked main foreign social media services including Facebook and Twitter. WhatsApp lives longer than them until the full-scale ban in September 2017, before the Communist Party in the coming month.
Since then, anyone who wants to connect to WhatsApp should leverage a VPN or proxy to bypass the censorship or switch to its local apps like WeChat. China also bans the use of VPNs unless they are approved by the government. Obtaining the government's permission means all of your behaviors and data would be under surveillance. Hence, if you are going on travel in China, prepare a China VPN beforehand rather than searching for it after your arrival.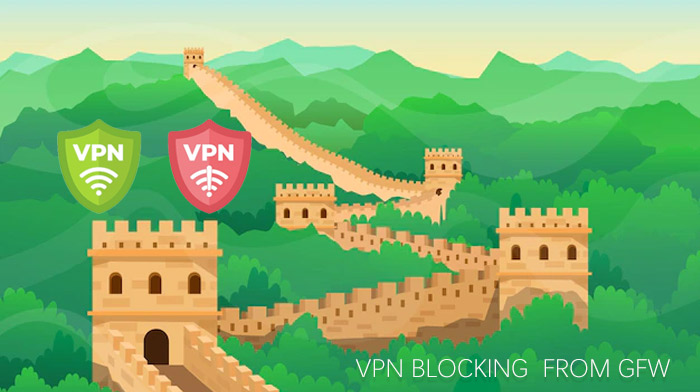 Is WhatsApp Banned in Qatar?
Yes, it's completely banned.
WhatsApp calls also don't work in Qatar for security reasons. Netizens there have lost the chance to use WhatsApp for text communication and free call for years. Just as you might think, the ban of VoIP services and end-to-end encryption messaging apps leads to the sales boost of some other technology communications companies – Vodafone and Ooredoo.
Is WhatsApp Banned in UAE (Dubai included)?
Yes. But it's partially banned.
This federations of multiple emirates including Abu Dhabi and Dubai has blocked WhatsApp and FaceTime VoIP calling for a long time for security reason. It promotes its native Telecommunication services like BOTM, ToTok, and C'Me to have everything under supervision instead. But luckily, users here can access and use WhatsApp simply for sending text messages.
See also: Best VPN in UAE for Using WhatsApp, Facetime etc.
Is WhatsApp Banned in Syria?
Yes, it's completely banned.
Since WhatsApp is uber-popular among the Syrians, the Syrian government performed the WhatsApp banned it early in 2012 to prevent potential protected communication between terrorists and opposition activists. Consequently, the common users lose the chance to talk to others via free WhatsApp, without an IP-altering tool like VPN.
Is WhatsApp Banned in India?
No, it's not banned.
More than 487 million WhatsApp users come from India (Updated by Statista in July 2021), leading the most WhatsApp active nations rank. WhatsApp is always available in this biggest market, without any restriction. But from time to time, WhatsApp bans user accounts that are found using detection and prevention methods for violating Indian laws or the app's Terms of Service. Since the accounts are all connected with phone numbers, people involved will have to continue the use with new phone numbers. (>> Get Best India VPN Now)
Is WhatsApp Banned in Brazil?
No, it's not banned. But several occasional restrictions happened.
Most countries don't launch a full-scale WhatsApp ban, but only shut it down briefly during politically sensitive or other special periods. Brazil is just one example. In late 2015, it was closed briefly for hours after this company rejected the wiretaps request from the Brazilian government. But this service was soon restored. After that, the App was blocked by mobile providers for less than 24 hours in May 2016 due to an ongoing case, blocked again by Brazil's central bank's request in June 2020 for the possible security issue of its new payment system.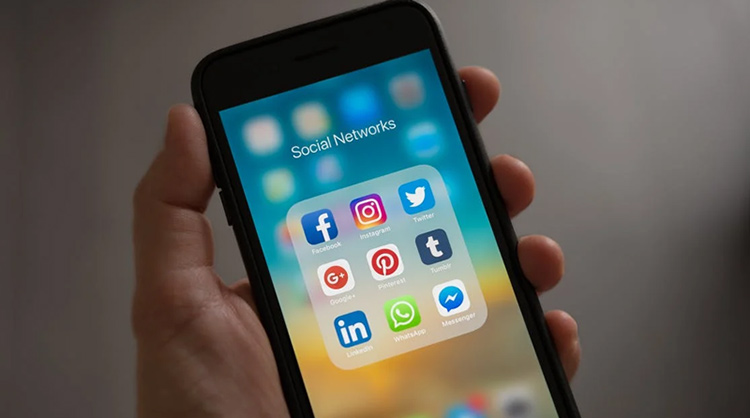 In short, every time WhatsApp's blocked in Brazil didn't last long, therefore there's no need to look for means to work it out but wait for the lifting. (The top court blocked Telegram messaging in Brazil, to unblock Telegram, check this guide)
Is WhatsApp Banned in the United Kingdom?
No, it's no banned, at least for average people.
Recently after the breakout of the Russia-Ukraine conflict, Daily Mail reported that the Ministry of Defence of the United Kingdom has announced a WhatsApp ban for security concerns and the high government officials will soon quit this app. Although WhatsApp's CEO has made a denial, it's not even wired for the UK to put it into effect because early in 2021, millions of users in this country have dumped this app owing to a sudden amendment to privacy policy.
Is WhatsApp Banned in the US?
No, it's not banned.
WhatsApp is developed by the American tech giant – Meta (formally known as Facebook). Therefore, the United States has no reason to block it unless this firm refused to cooperate with the White House and hand over what it collects from users. As the leader of the Five/Nine/Fourteen Eyes alliance, the US government gathers tons of intelligence and shares it with alliance member countries.
Is WhatsApp Banned in Iran?
No, most of the time, it's not banned.
Iran, as one of the most censored countries, has come up with a proposal to block WhatsApp for all of its residents in 2014. But the content filtering didn't get approved by the president. And currently, WhatsApp is available for Iranians to connect and keep in touch with family members, friends and colleagues normally.
Latest NEWS : Iran has stopped access to WhatsApp and Instagram due to the growth of unrest after the death of 22-year-old Mahsa Amini. If you've lost connectivity with others via WhatsApp, you can get an available VPN to regain normal access now.
Is WhatsApp Banned in Nigeria?
No, it's not banned.
In July 2021, the Federal Government of Nigeria announced the Twitter ban statement. About half a month later, it also showed the attempt to suspend other social media including WhatsApp, Facebook, and Instagram if they all pose threat to the national stability. But until now, there's no further WhatsApp ban news or action.
Is WhatsApp Banned in North Korea?
Yes, it's completely banned.
North Korea is still known for its strict web censorship. As a matter of fact, this country just blocked WhatsApp soon after China's restriction in September 2017. And in the last year, it just added Facebook, Twitter, and YouTube to the blacklist. It's the strong e2e encryption inside WhatsApp that puts obstacles to the government to monitor and censor the internet world. To have everything at the government's fingertips, WhatsApp comes the next after the ban on that three social media platforms.
Besides those typical countries with WhatsApp ban operations or queries from people, some other states like Cuba, Swtzerland, Zambia, Uganda, and Turkey also banned WhatsApp temporarily for short-term regulations. If you happen to encounter an occasional or permanent WhatsApp ban, nationwide or alocalized, you are suggested to download a WhatsApp VPN to override the geo-blocking and unblock WhatsApp without hassle. As to the legality of VPNs, please refer to "Is VPN Legal/Illegal to Use"
Exercise your rights to privacy in digital age!
Get PandaVPN
7-day money-back guarantee