What's SOCKS5 Proxy? SOCKS5 Proxy vs. VPN, Who's Better?
Vic Knott
2022.09.15
Knowledge Base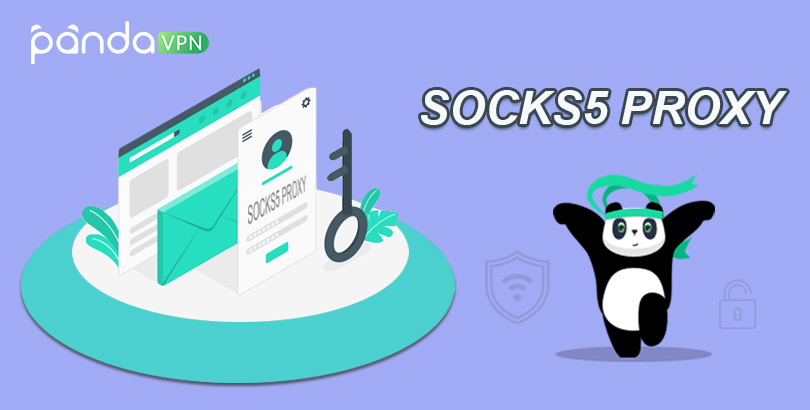 Get to know what is SOCKS5 proxy, the benefits of using it, is free proxy safe to use, and also the difference between this SOCKS proxy and VPN.
SOCKS5 proxy, simply put, is a kind of proxy solutions for IP spoofing, with which you can not only be anonymous online, but also circumvent firewall and geo-based blocks to enjoy the free web access. Many users choose this service just because it's quite popular, cheap and fast. Even it's regarded as a less secure tool than VPN due to the lack of data encryption, quite a lot users don't even mind it since they get used to thinking the data breach thing is far away from them and won't happen to them.
We suggest all of you secure your online privacy and encrypt important and sensitive data with a VPN. PandaVPN works with both SOCKS5 proxy and VPN protocols. You can decide to use proxy or VPN connection according to your actual needs.
What Is SOCKS5 Proxy? How Does It Work?
SOCKS5 proxy is a modern and still the most widely used proxy in recent years. As all proxies do, a SOCKS5 proxy works as a go-between for an user's smart device and the internet, routing all the data packet or say web request and traffic from user to the (remote) proxy server first and then to the final destination, and the vice versa. In this way, your real IP address will be hidden and what IP address you access the web is actually the one from proxy server. That's why you can get the anonymity.

Broadly speaking, proxy servers can be classified into many types according to its work patternm, Internet protocol etc., for instance forward proxy, reverse proxy, residential proxy, anonymous proxy, public proxy, privacy proxy, HTTP proxy and SOCKS proxy (SOCKS is short for Socket Secure). SOCKS5 proxy belongs to SOCKS proxy and runs the most recent SOCKS5 protocol (the successor of SOCKS4 and SOCK4a), which not only introduces various authentication methods, but also adds support for UDP and IPv6. Yes, before the advent of SOCKS5, SOCKS proxy can only create TCP connection to ensure the data integrity.
2022 Best SOCKS5 VPNs – Fast & Safe
Although VPN and proxy are two different services, many VPNs do still make use of SOCKS5 proxy to cater to more users in demand, for example:
1. PandaVPN
PandaVPN comes with SOCKS5 proxy too. This is a solid yet really cheap VPN (starting at $2.49/month) with strict no log policy. With it, you can directly use the proxy by choosing related non-VPN mode in VPN client, by defining which app or domain to run with it, or by using the proxy settings with browser, system Terminal etc. by setting a valid proxy address and port number from PandaVPN.
Besides SOCKS5 proxy, PandaVPN also supports the first-in-class VPN protocols including OpenVPN and WireGuard to safeguard connection and browsing data tightly. This VPN has over 3000 ultra-fast servers from 80 countries and 170+ locations around the world, some of which are dedicated for streaming, gaming and torrenting. One-tap connection made easy for free and safe web access.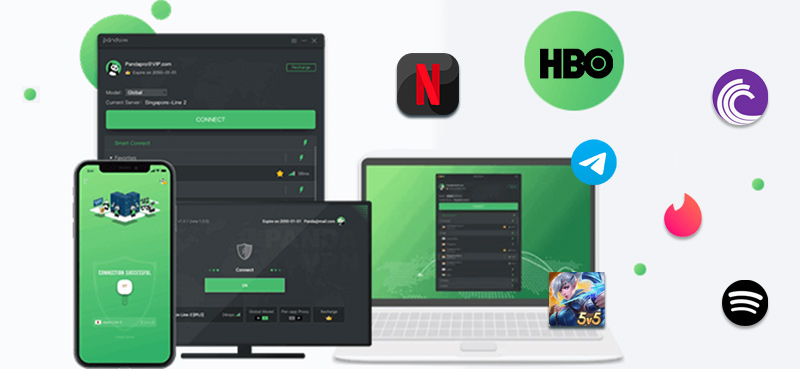 2. NordVPN
NordVPN is one of the leading feature-rich VPN with SOCK proxy. Once you get the server address from it, input the 1080 port number, and confirm the authentication with NordVPN's user name and password at app's proxy settings, the new IP from proxy server will make effect to you timely. The pricing starts at $3.69/mo.
3. IPVanish
All configurations run similarly. IPvanish also has a dozen of available SOCKS5 proxy servers across some countries to use for Firefox browser or any BitTorrent client. The pricing of it starts at $3.33 per month.
* ExpressVPN doesn't offer proxy for SOCKS5.
2022 Top SOCKS5 Proxies List (Not VPN)
1. BrightData
Location: the United States
Price sample: $0.50/IP + $15.00/GB for ISP proxy
BrightData is a known web data platform and proxy provider that's enjoyed by many Fortune 500 companies and tops many proxy lists on the web. The residential proxy offers a large number of IPs (over 72 million) across 195 countries while the ISP proxy has 700,000 dedicated IPs still for use. Another web unblockers is especially made for solving whatever website blocks problems.
Although it's expensive, but no giant would sell the first-in-tier (SOCKS5) proxy service in a cheap price, just like big VPN names.

2. Proxy-Seller
Location: Russia
Price sample: $1.07/month for a single USA IPv4 proxy
As a datacenter proxy provider, Proxy-Seller sells proxies for IPv4, Mobile proxy LTE in SOCKS5/HTTPS protocol. IPv4 locations cover many countries like USA, Spain, Germany, England, Russia, Japan, France, and China while IPv6 locations even contain 8 mainstream proxy destinations. Besides general proxies based on regions, it also provides many more dedicated proxies for social media, web craping, crypto, games, sneakers websites, and some specific APPs like proxy for YouTube, proxy for Telegram etc.
That's why this service is quit popular among users engaging social networks, SEO campains, online gaming and similar. Besides, according to some feedbacks, the connection speed and response time is totally acceptable.
3. BeeProxy
Location: unknown
Price sample: $2.00/month for a single shared SOCKS5 proxy
For those with tight budget, BeeProxy is a good choice. Better still, there's no limit on bandwidth at all.
SOCKS5 proxy supports Shadowsocks, dedicated and shared IPs. The IP addresses from 28 countries and regions are given, among which the cities from US are obviously more than other places.
How to Unblock Content with SOCKS5 Proxy?
STEP 1 – Get a right proxy or VPN
For personal use,  you can either buy a premium residential SOCKS proxy or a VPN that supports SOCKS5 proxy. Freebies are too dangerous to use if you really care about your cyber security.
STEP 2 – Install and connect
☛ To use SOCKS5 proxy service, you can install the client to connect or insert the given proxy server address and port number into proxy settings of browser, application, or system if there are.
Where to configure SOCKS proxy, then. Let's take at some examples:
Windows (11): Settings > Network & Internet > Proxy
macOS (12): System Preferences > Network > (choose your interface) > Advanced > Proxies
BitTorrent: Options -> Preferences -> Connection -> Proxy Server

☛ To use VPN app embedded with SOCKS proxy, you just need to set its installer up. After signning in to it, do proper settings and choose a server location to connect immediately. By default, all traffic will go through proxy. If you'd like to customize what domains or apps to use or not to use proxy, ultilize its split tunneling feature or ask the provider for a valid proxy server link and port number to connect to as the steps in above paragraph.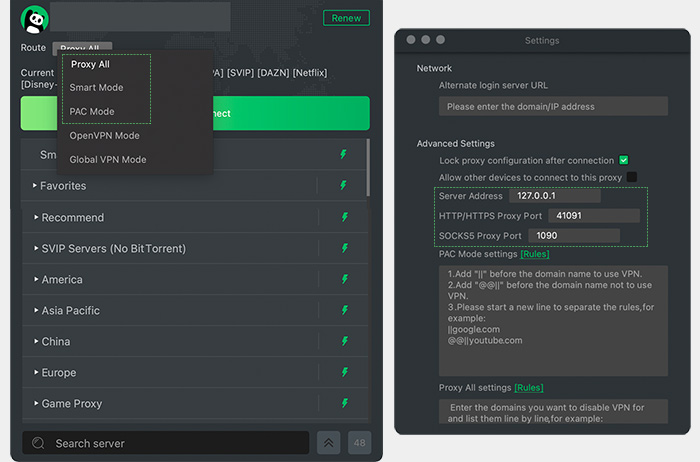 STEP 3 – Enjoy the internet
Browse the blocked webpages, use the banned apps and services normally without problem.
SOCKS5 vs. HTTP(S) Proxy vs. VPN, What's the Different? Which Is Better?
Considering lots of users are unclear about the difference between these three prevalent IP changing programs, here a simple comparison table between these paid solutions is made for a referrence.
| | | | |
| --- | --- | --- | --- |
| | SOCKS5 proxy | VPN | HTTP(S) proxy |
| Hide IP Address | Y | Y | Y |
| Data Encryption | N | Y | N |
| Bypass blocks/bans | Y | Y | Y |
| Bandwidth limit | Y (Limited by plan) | N (Usually unlimited) | Y (Limited by plan) |
| Simplicity | ★ (manually configuration required) | ★★★ (configurated well with clicks) | ★ (manually configuration required) |
| Security | ★★ (with authentication) | ★★★ (with best privacy & security) | ★(no authentication) |
| Speed | ★★★ | ★(VPN encryption sacrifices the speed to some degree) | ★★ |
| Procotols | Any protocol | Any VPN/proxy protocol the app supports | HTTP(S) protocol |
| Advanced features | N | Y | N |
| Price | Relatively cheaper | Relatively more expensive | Relatively cheaper |
As to which one is better, it has no fixed answer but entirely depends on the use cases.

If you only need a tool to bypass firewall and get banned content unblocked or need change IP addresses often to access geo-locked streaming library, for marketing purpose etc., cheaper SOCKS5 proxy is enough.
If you ask for a proxy only for webpage browsing, you can pick a HTTPS proxy to accomplish this basic mission.
If you still want an extra privacy protection and safety since you will handle some sensitive or important data or go for some extremely private activities online and you don't want being monitored and tracked by ISP, governments, and criminals, you'd better invest more money for a quality VPN like PandaVPN to lock the data up.
Why Use SOCKS5 Proxy? 4 Benefits Shared
If you have no idea on why choose SOCKS5 proxy for anonymity and content unblock, please check out the six benefits listed below.
1. Stay Anonymous with Another IP Address
When you connect to the SOCKS5 proxy for any web activity, it will help you hide real IP address and stay unidentified, thus the parties that are interested in your location can only trace back to the location of the connected proxy server. You don't need to worry about the IP address will expose your geographical location, physical street or even house number any more.
However, since SOCKS5 proxy is a kind of transport proxy with no encryption to lock the data packet by itself, anyone requiring advanced privacy and data protection is suggested to get application or OpenSSH to apply the extra encryption or directly get a VPN.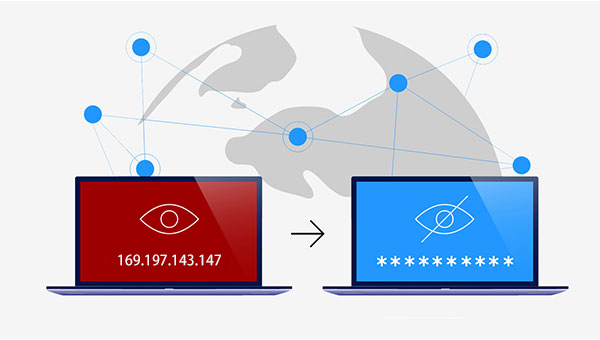 2. Beat Internet Access Barriers
Despite the right to Internet access is generally regarded as a basic human right, for this or that reason, we cannot really visit the web as we think.
The company might do filter specific content for better employee efficiency, so do the schools and parents to keep their students and kids from obscene and harmful content. In addition, the Insternet Service Providers (known as ISPs) in many countries assist the governments to perform online censorship measures to ban certain websites and services nationally. Set the mainland China for example, it stops its netizens from accessing most western pages including Google, YouTube, Wikipedia, and Facebook. Apart from this, the access failure may also cause by geo-blocks from copyrighted content distributors, typically the streaming services like Netflix, HBO, Disney+, Hulu, Spotify, YouTube, and so forth.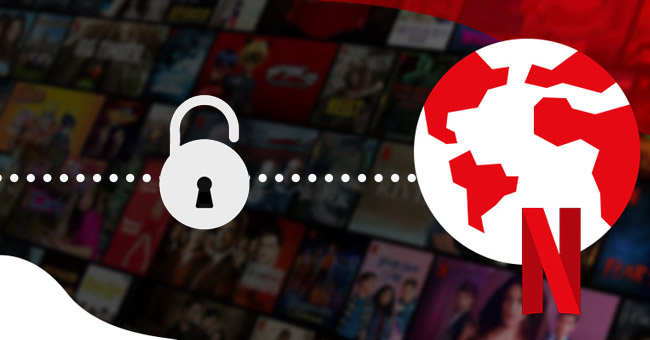 In theory, owing a SOCKS5 proxy can will give you a hand to bypass geo-blocking and unblock websites unless the IP address is banned by anti-proxy mechanism like from Netflix.
3. Faster Speed, Less Errors
As mentioned above, SOCKS5 supports both TCP and UDP protocols, the former of which focuses on transmitting all packets between two ends in the same order while the latter concentrates more on faster speed than TCP connection. Therefore, speed pursuers are recommended to try SOCKS5 UPD mode and users who don't want to encounter data packet loss would prefer SOCKS5 TCP connection. What's more, that SOCKS5 proxy won't modify headers of data packet makes it less prone to error.
4. Work with Various Traffic, Especially Good for P2P
SOCK5 proxy is friendly with any traffic, protocols, and applications, not limited to http/https or any other specific one, plus its excellent performance and speed, it's deemed to a best proxy for traffic-intensive tasks like peer-to-peer file sharing, torrent downloading, multimedia streaming, live call and similar. You can straightforward set up the proxy at application level as long as it offers related options.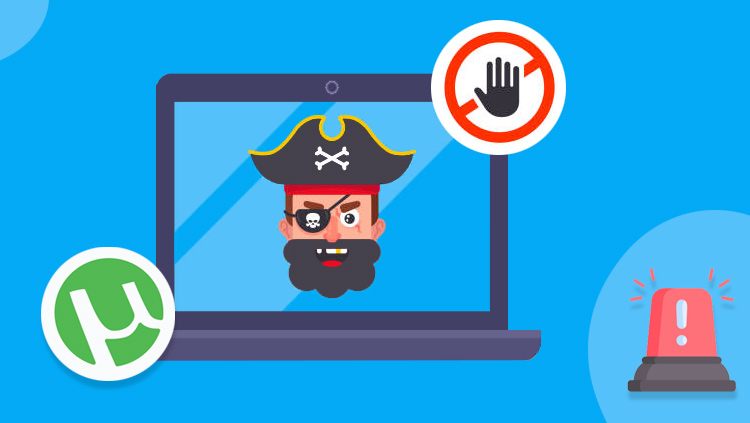 ☛ What comes along with the advantages of SOCKS proxy is potential privacy issue due to the lack of data encryption. Your browsing history and other crutial personal data are traceable anyway.
FAQs
1.Is SOCKS5 proxy safe to use?
It's undoubtedly more secure than SOCKS4(a) and HTTP(S) one thanks to TCP and SSH tunneling, however, all proxies are born with no encryption. In view of this, it's not that safe if you will deal with truly important information.
2.Can you get and setup free SOCK5 proxy?
Yes, you can do it with free service. But it's commonly known as a dangerous hebavior since data collection, malicious malware distribution, and DDoS attack, you don't really know which will come to you unexpectedly.
3. Is VPN better than SOCKS5 proxy?
Generally speaking, yes, at least it is for people who cherish privacy. Privacy is valuable, is about right, respectation, and to some degree freedom. VPNs have unique VPN tunnel tech fo data locking, and that's what proxies lack of. If you want to have they two at the same time, you can buy two services  or an all-in-one SOCKS5-proxy-VPN like PandaVPN.
Exercise your rights to privacy in digital age!
Get PandaVPN
7-day money-back guarantee